welcome to the official webstore of flames the brand
We all have an inner Flame.
A Flame that burns for different reasons. Our mission is to awaken yours, by spreading the fire with our iconic Flames.
The leather we use is carefully selected from factories around Europe. Out of respect for the environment we use high quality dead-stock leathers,
as it reduces waste and provides overproduction.
This idea results in unique, more exclusive products available in limited quantities. Which offer a sustainable fashion option. 
All products are handcrafted in our workspace in Eindhoven/ The Netherlands.
We make all Flames entirely
by hand using traditional techniques and
high-quality leather.
The artisan's attention to detail ensures that each bag is made to last.
Our Flames items come in a variety of styles, from shopper bags and handbags to leather waistcoats and belts. They are made in a variety of colors and finishes, from natural leather combined with denim to dyed and embossed leather.
Tell me what's your
favorite Flame?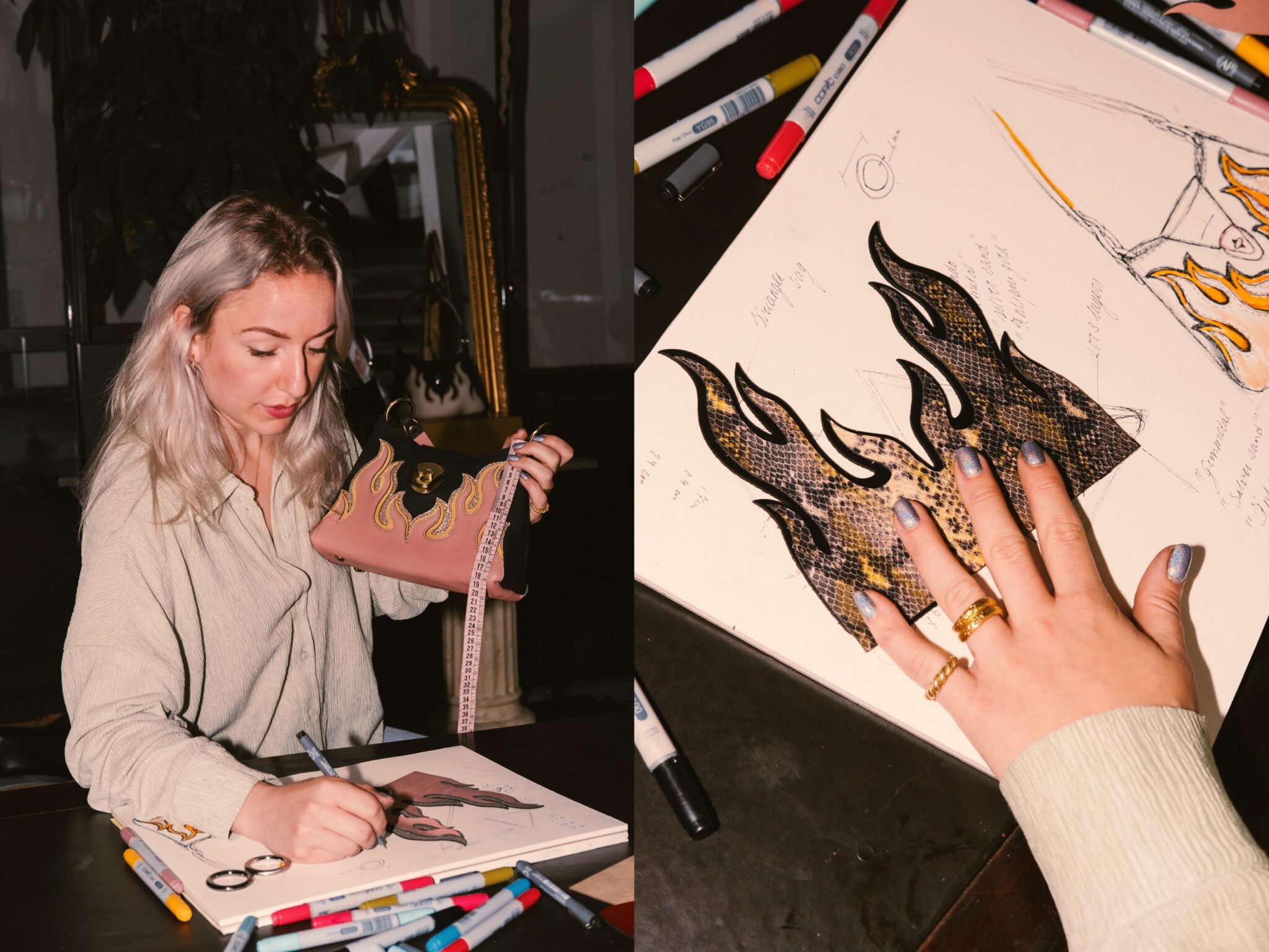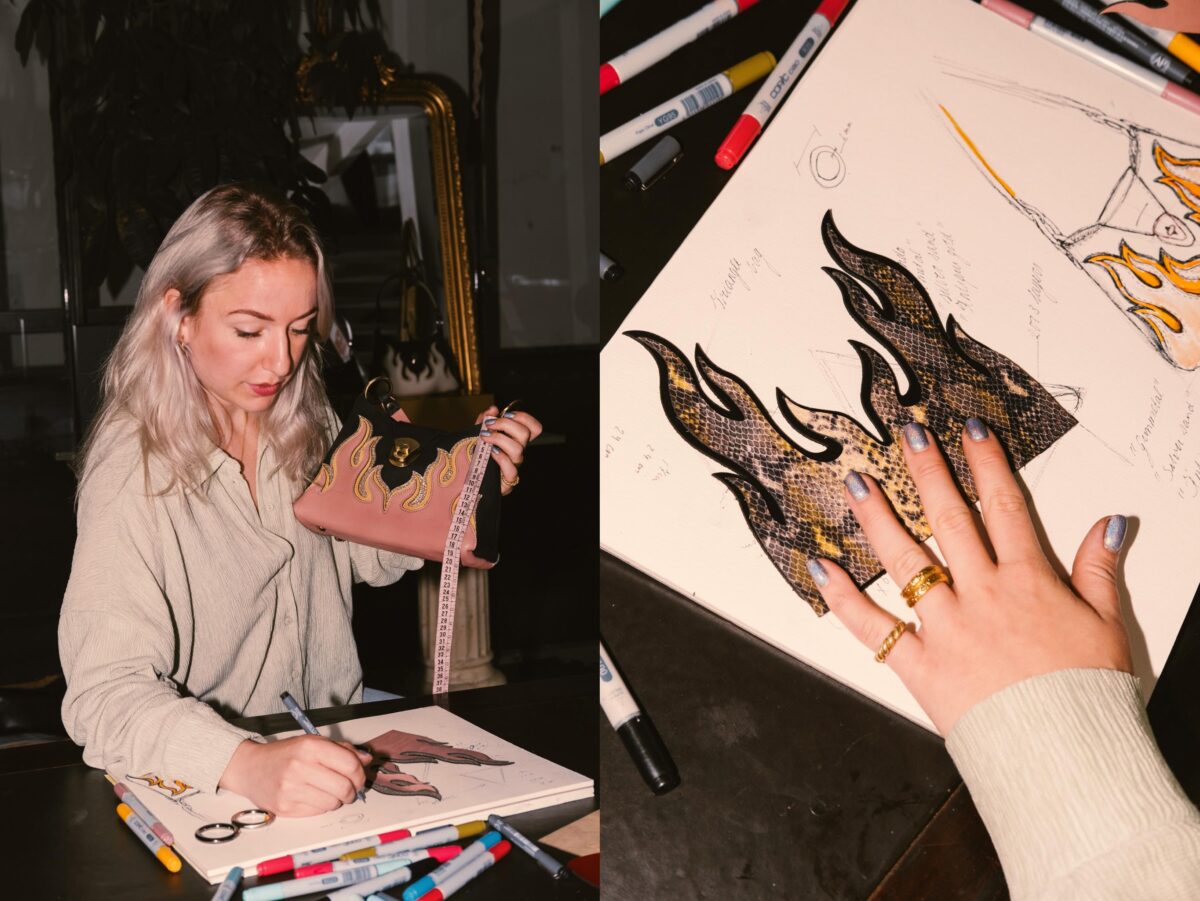 CONTINUOUSLY SEARCHING FOR NEW MATERIALS TO CREATE
EXCEPTIONAL FLAMES
EACH ITEM IS MADE OUT OF A SMALL BATCH OF LEATHER
CAREFULLY SELECTED FROM FACTORIES AROUND EUROPE.
WHICH RESULTS IN A LIMITED RANGE OF EACH PIECE AVAILABLE
DUE TO THIS CONCEPT OF LOCALISATION,
WE TRY TO AVOID OVERPRODUCTION
AND GUARANTEE THE BEST QUALITY.


The story behind the flame